Bluetooth 5.0+5V/3.1A,Older cars can also play music via Bluetooth.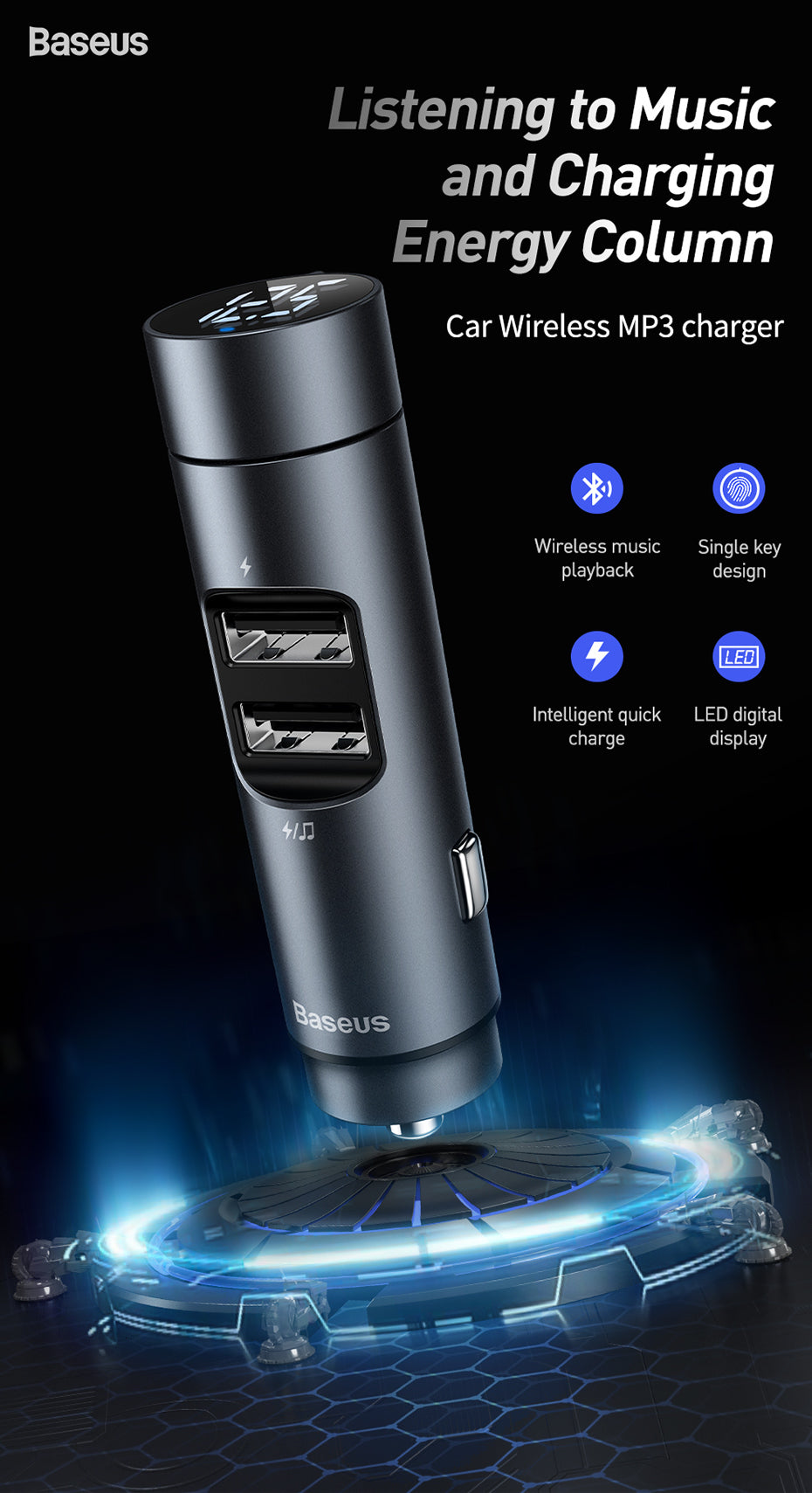 Full frequency speaker technoloy,360 stereo surrounding effect,high
definition decoding output,impressive noise-less effect.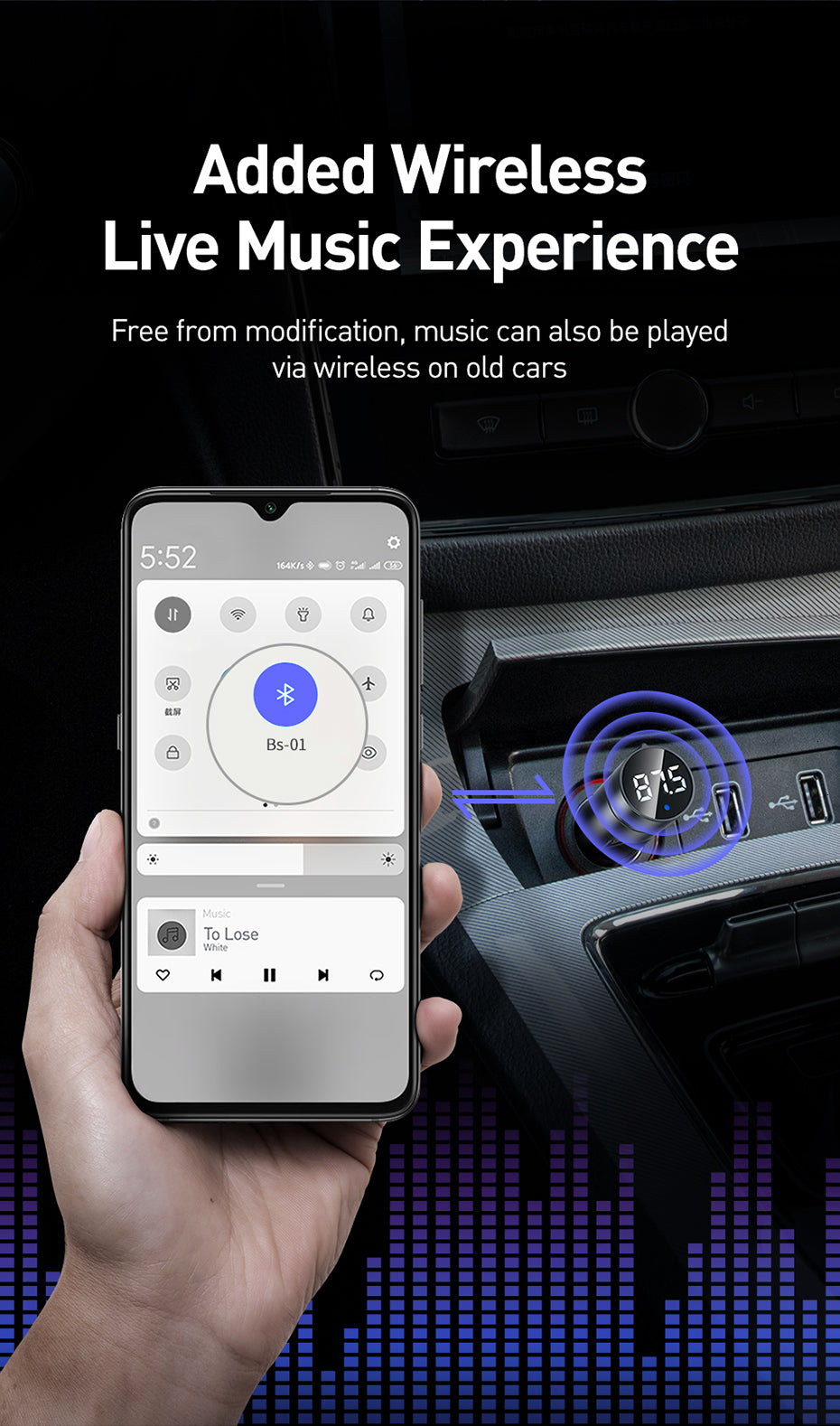 Metal material, size only 88.2 * 20.6mm, weight 32.6 g, smaller and more convenient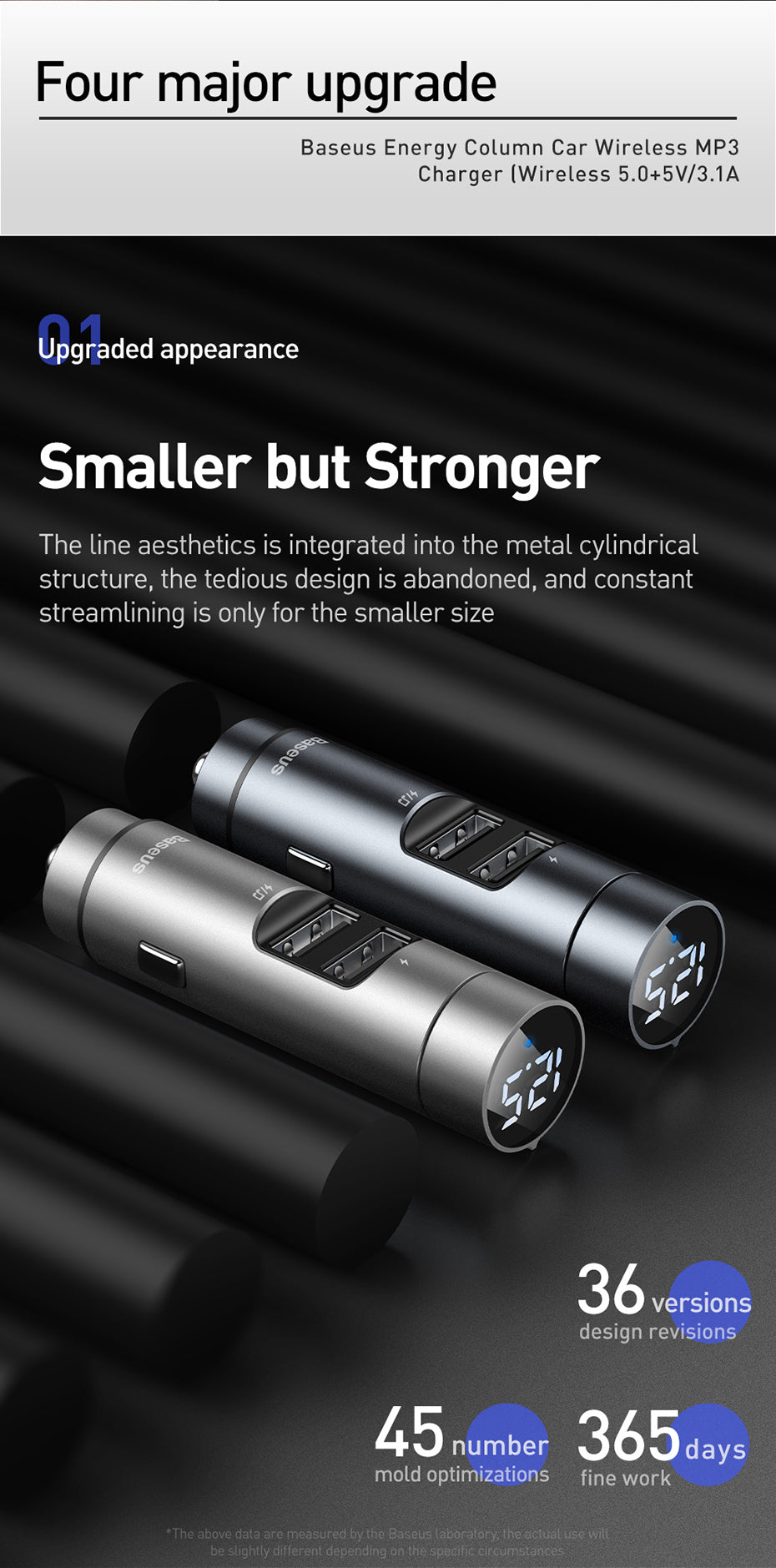 Rotate left and right to adjust the volume, press+rotate to adjust the frequency, press only to answer the call.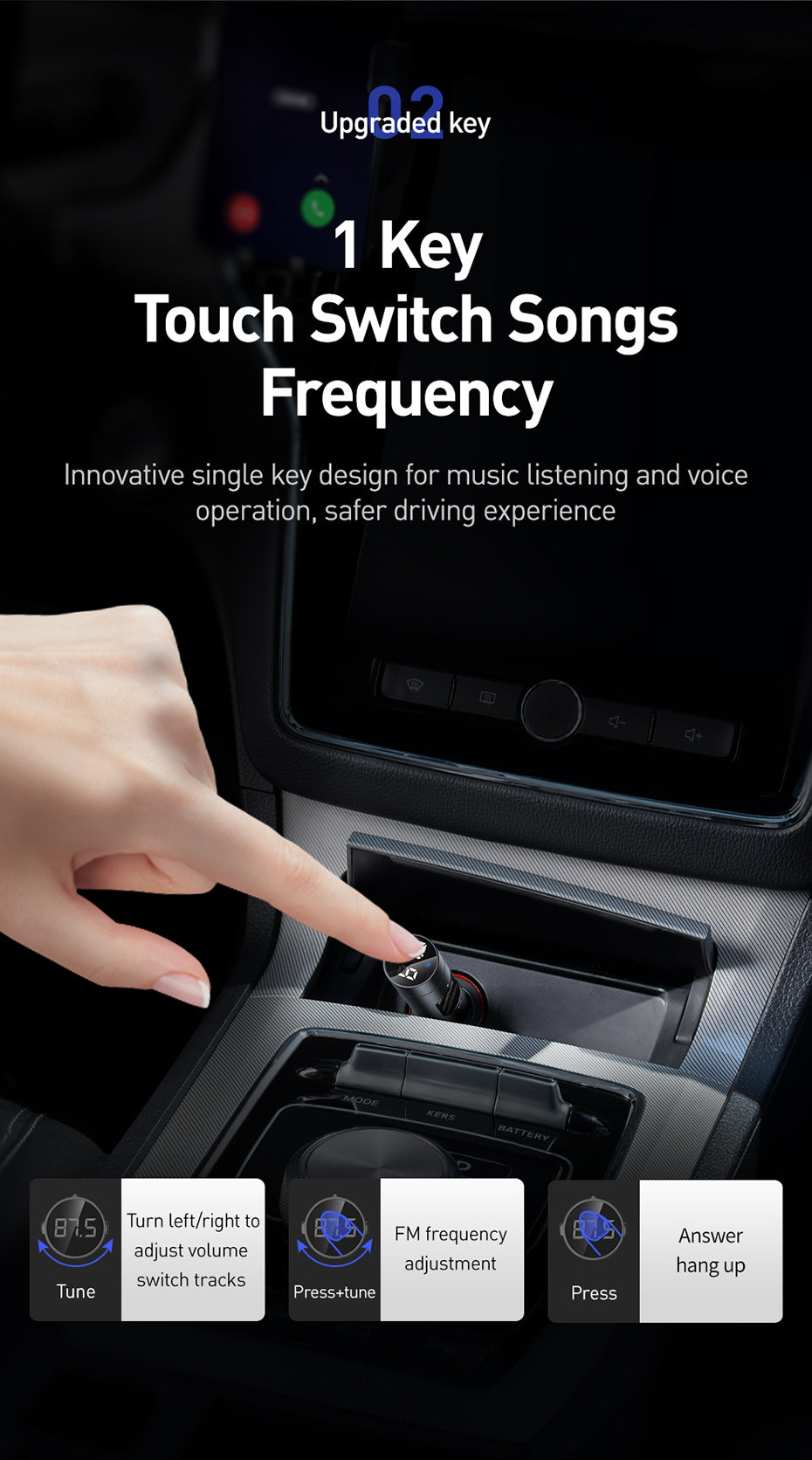 Support dual usb charging at the same time,single port is up to 3.1A(max),faster for charging.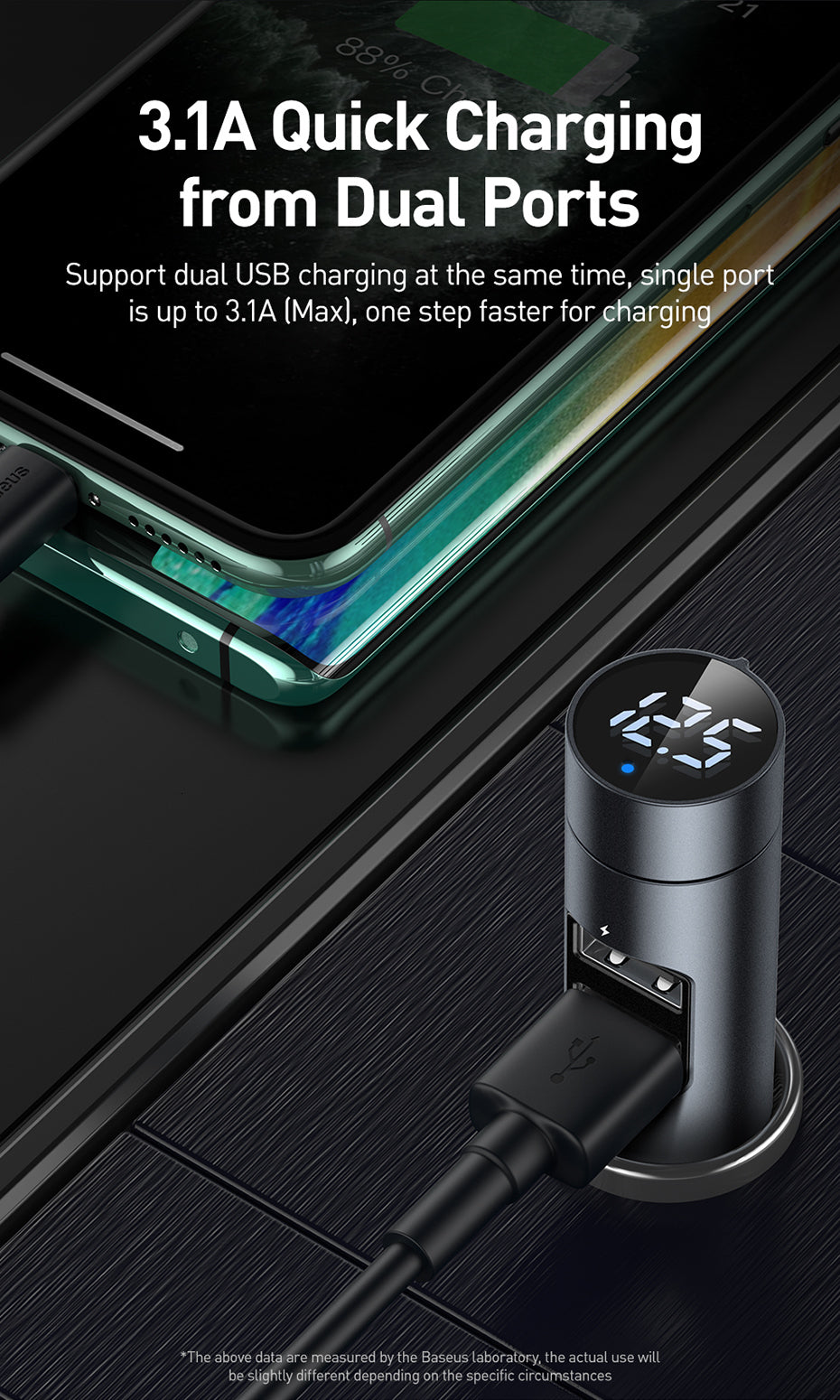 Power on and connect automatically,without re-tuning the frequency ,more convenient for playback.